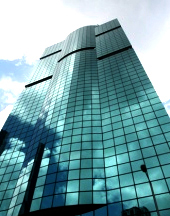 Founded in 2000, AsiaPay is a premier digital payment solution and technology vendor in Asia, strives to bring advanced, secure, integrated, and cost-effective digital payment processing solutions and services to banks and e-businesses around the world. Our integrated payment services covers credit and debit cards, bank account/net banking, digital wallets, buy now pay later, over-the-counters, prepaid cards and other digital means.

We are an accredited payment processor and payment gateway solution vendor for banks, and certified international 3-D Secure vendor for Visa, Mastercard, American Express, JCB, Discover Global Network and UnionPay.

AsiaPay offers a variety of award-winning, multi-currency, multi-lingual, multi-card, and multi-channelled payment solutions, bundled with our advanced functionalities including fraud detection, tokenisation, data analytic…etc
Headquartered in Hong Kong, we offer professional digital payment service and solution with quality local account and technical service across 14 operation offices in Asia.


Our Vision
We provide corporate entities with the latest digital payment values that readily maximize your business' efficiency, productivity, and global opportunities.


Our Mission
We are the leading digital payment processing service and solution house in Asia-Pacific. We strive to provide fully secure, integrated, and comprehensive payment processing services for businesses, charities, and associations as well as payment solutions which blend the latest technologies for the financial / banking industries.